Promenade Park:
is the city's newest park located in downtown Fort Wayne on the banks of the St. Marys River. This new space received significant funding from the Park Foundation and other area foundations. A maintenance and program endowment is being raised by the Park Foundation by selling name plates on the greenscape steps overlooking the river. To join other citizens who have their names and inscriptions on the riverfront – visit www.FWparkfoundation.org/donate and select Promenade Park donation.
Lifetime Sports Academy
is one of the most successful sports programs created by Fort Wayne Parks and Recreation. After more than 20 years of this fun seven-week academy located at McMillen Park, it is still drawing more than 1,000 kids every summer to learn golf, tennis and swimming while also earning their sports equipment. The best part – this program is free to all youth 7-18, thanks to our partners in the community who help to fund the program every year.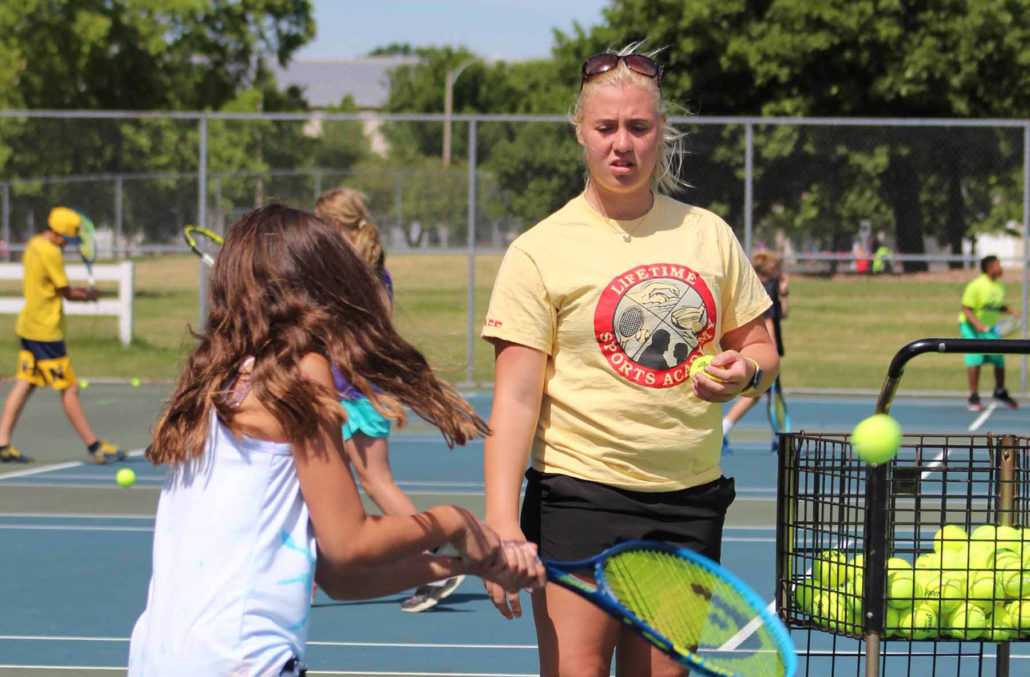 Freimann Square:
located on Main Street, this lovely oasis is used by the festival and art community extensively, hosting significant summer events for Three Rivers Festival, weekly Lunch on the Square and Taste of the Arts. It is located near restaurants, businesses, theaters and galleries, and has beautiful water fountains in three pools that provide respite in the heart of downtown Fort Wayne.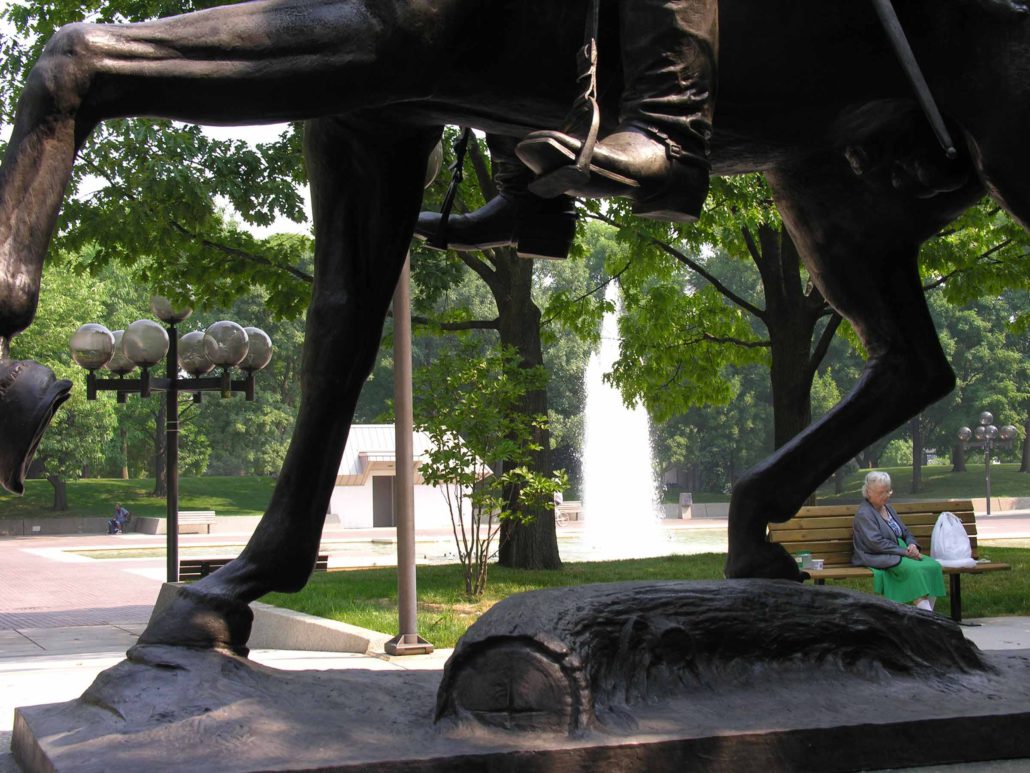 Lakeside Park :
on the near east side of downtown Fort Wayne is a heritage Park – filled with award-winning rose gardens, leisurely trails and beautiful ponds. The iconic structures and views are seen in many paintings and photographs of this historic park. Once at the edge of the city, Lakeside Park is now surrounded by housing and businesses.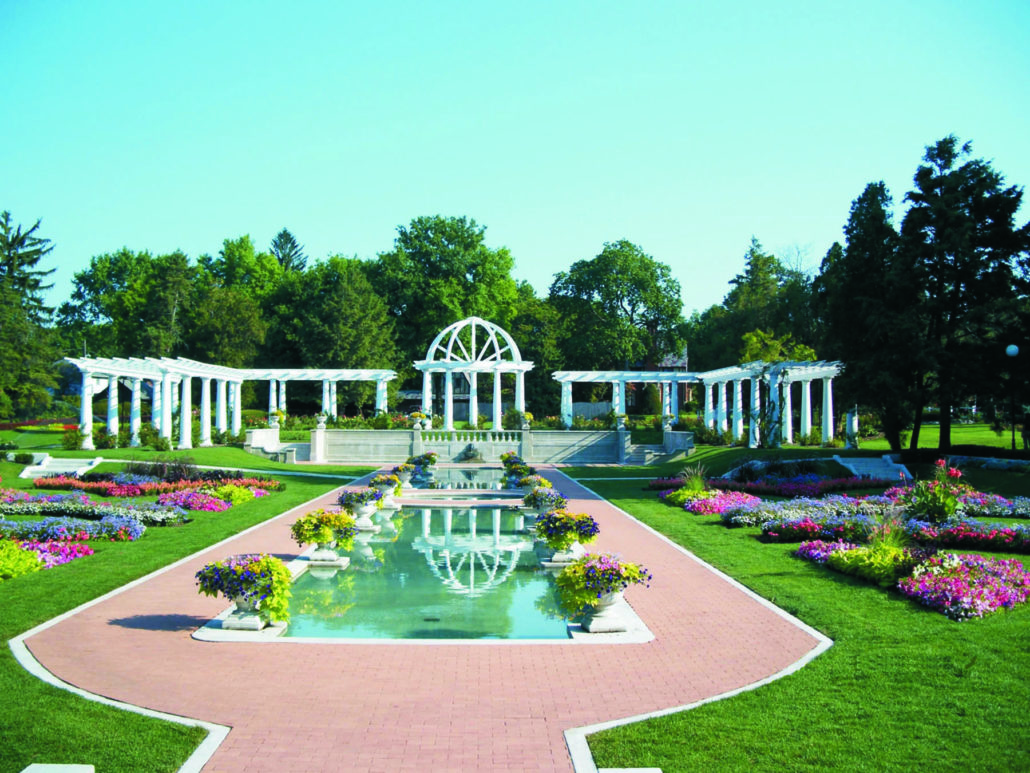 Park and City Trees:
The Park Foundation is helping to restore our tree canopy after 25% of it was destroyed by an infestation of the Emerald Ash Borer. By supporting the efforts of the Parks and Recreation Department, we have made a huge difference in the landscape of our city.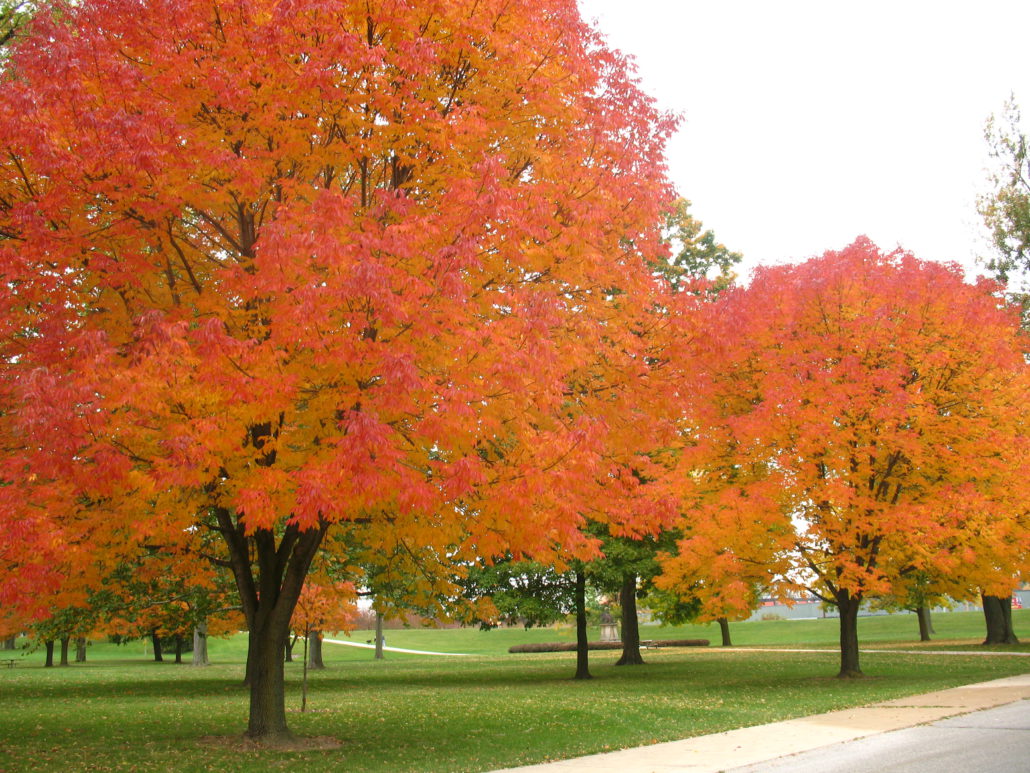 Salomon Farm Park:
is one of the few remaining green spaces on the north side of Fort Wayne, and was made possible by a generous donation of land by the Salomon family.  The beautiful historic farm honors a 1930's working farm and provides education, recreation and activities reminiscent of our agrarian past. A Farm Camp during the summer introduces city kids to caring for livestock, gardening and games from mid-20th century. The renovated Historic Barn hosts multiple weddings and events, but it also provides space for weekly farmers markets. And a newly-built learning kitchen teaches people of all ages to learn the skills of farm-to-fork cooking. Salomon Farm Park is a perfect location for walking, biking, bird watching, photography and much more.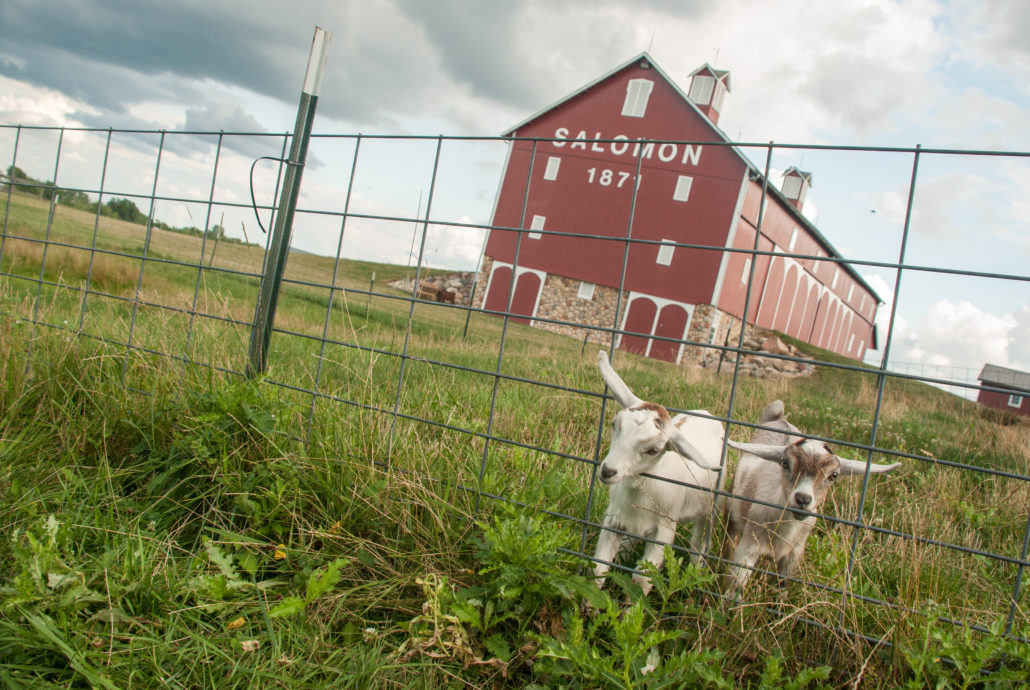 Foellinger-Freimann Botanical Conservatory:
is always in season! Surround yourself with nature at the Foellinger-Freimann Botanical Conservatory – an oasis in the heart of downtown Fort Wayne. Visit the Showcase Garden with its lush seasonal displays, wander through the Tropical Garden where orchids and palms thrive in the shadows of a cascading waterfall, or retreat to the quiet beauty of the Desert Garden.
Every spring thousands of visitors experience the live butterfly exhibit, featuring hundreds of tropical butterflies mingling with their human guests inside an enclosed tent.
The Conservatory provides aesthetic gardens, quality education, and fun events that create a high quality of life for the community. The Conservatory was the brainchild of Helene Foellinger in the 1980s during the City's first major renovation and offers year-round events and rentals.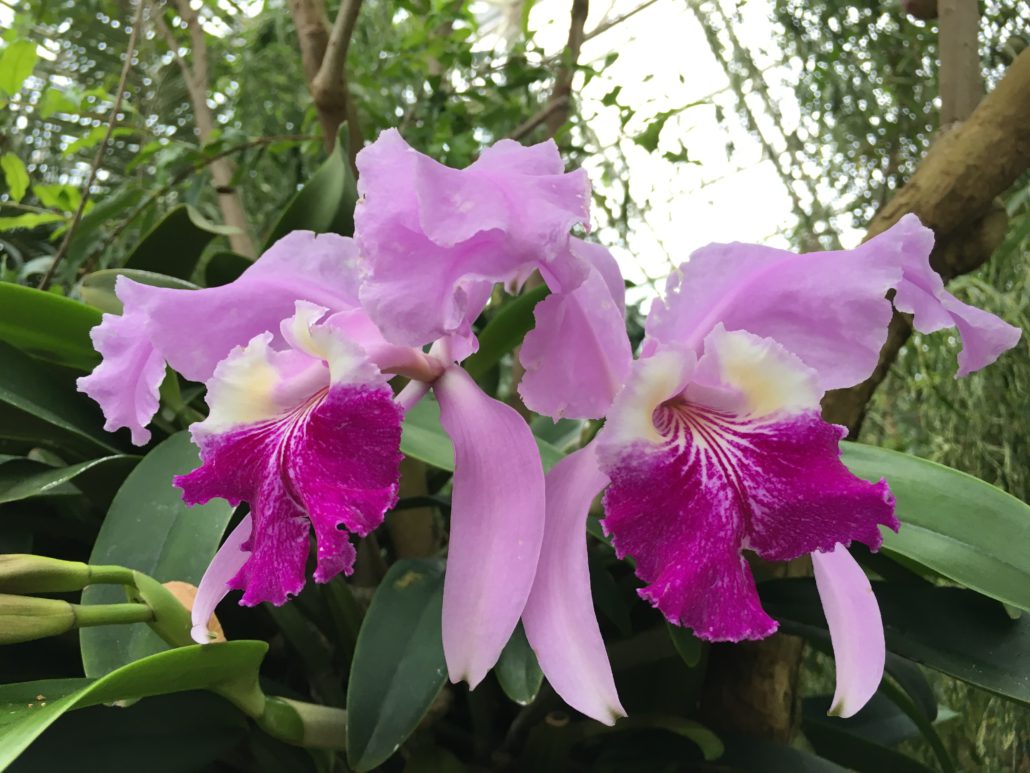 Foellinger Theatre:
is another iconic structure built in 1949 at Franke Park. This beautiful amphitheater gives patrons the feel of outdoors while also covering them with a large barrel roof. With more than 2,700 seats in the house, citizens are treated to outstanding local, regional and national performers. Foellinger Theatre brings excitement to the city throughout the summer months.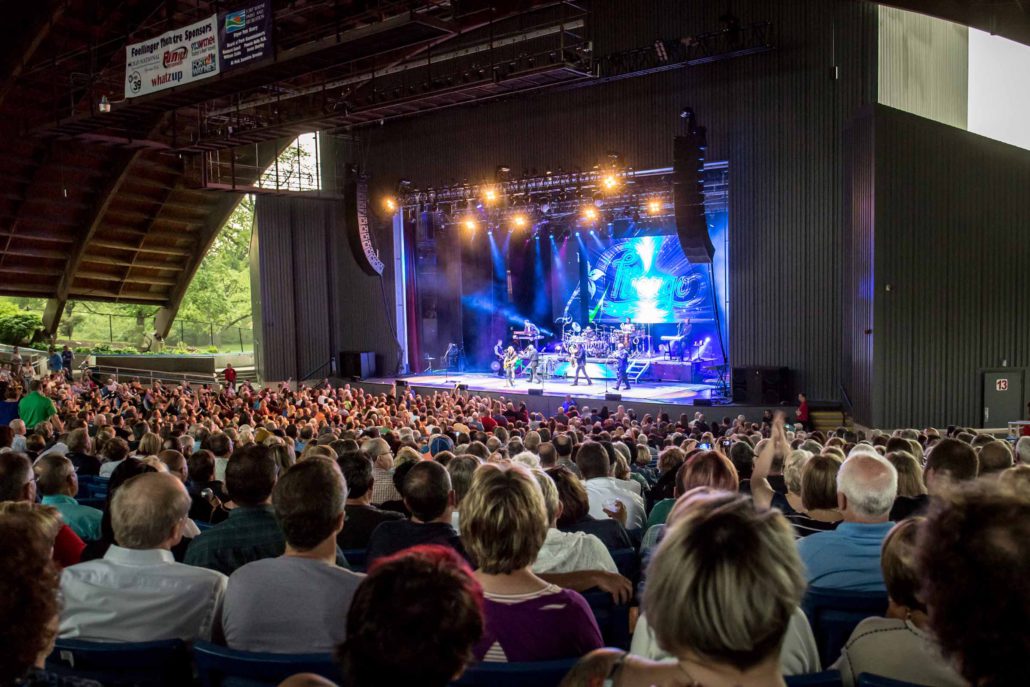 Courthouse Green:
is a newer trust for the Park Foundation. At one time, the downtown Allen County Courthouse was hemmed in by buildings and parking structures. A group of civic-minded residents raised funds to provide greenspace around the courthouse so that people could see it for what it is – a beautiful structure! In place of these old structures, there is now a beautiful green court where residents can walk and sit while enjoying this downtown treasure.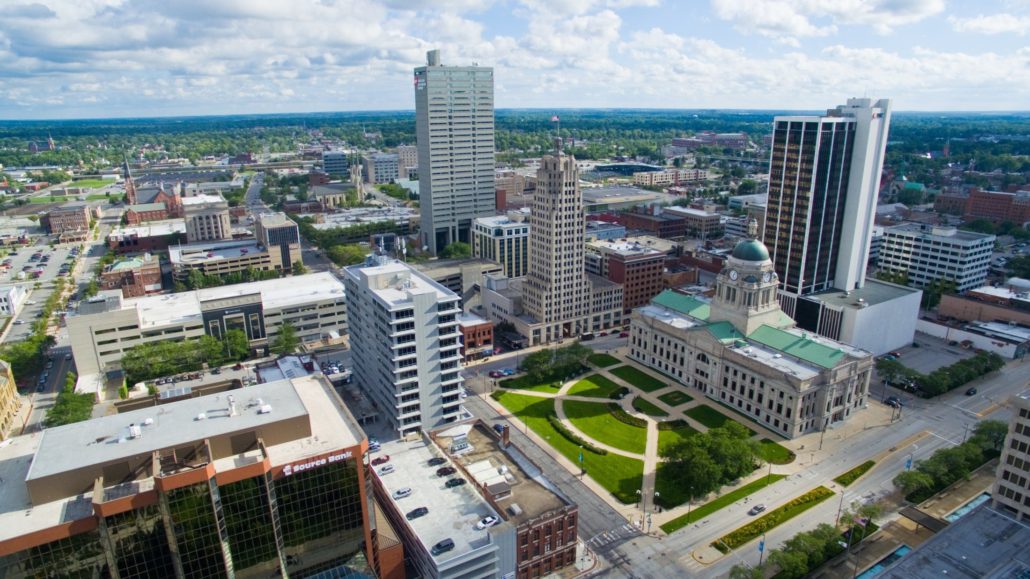 Buckner Park:
200 acres located southwest off Bass Road, Buckner Park is still being developed into a beautiful park with trails, open spaces and a large playground and sprayground. With the growing population in this area, we recognize the need for open space and different forms of recreation.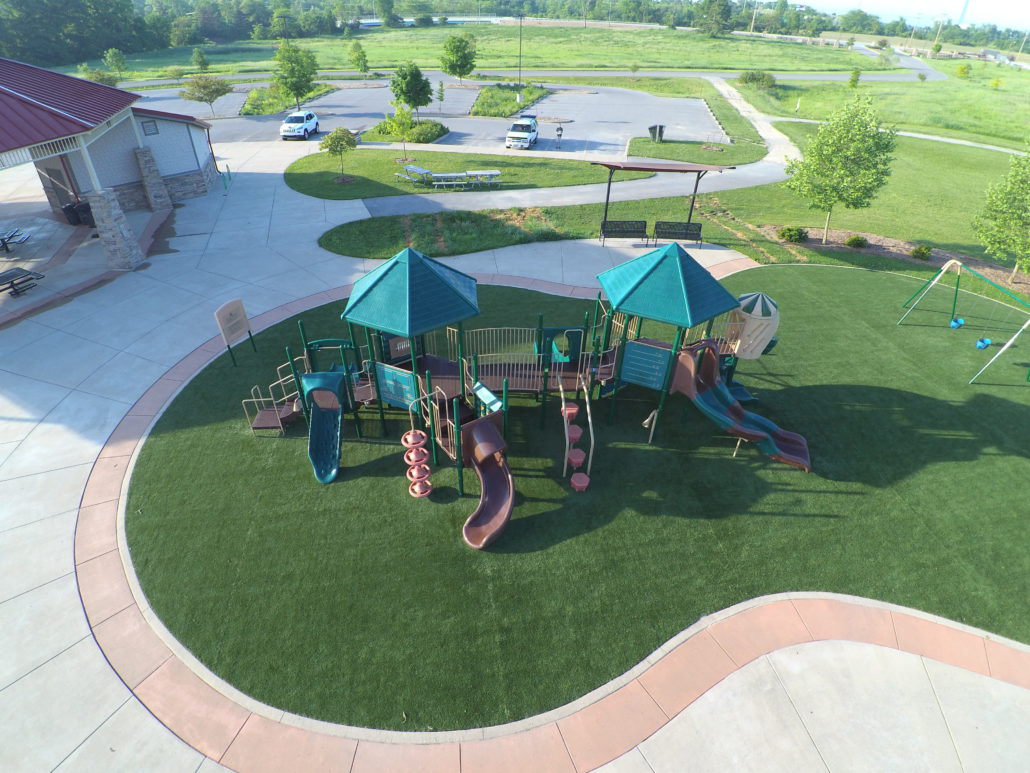 Franke Park Pavilion:
Established in 1921, Franke Park is one of Fort Wayne's most significant cultural and ecological resources which has served the recreational needs of the community for 100 years. A "General Plan" for the park was created in 1926 by Arthur Shurtleff, and although it was never fully implemented, portions of it have formed the park we know today.
The Franke Park Master Plan was completed in 2019. This plan, informed by the history of the park, robust public and stakeholder input, and current uses in the park, is our guide for the renaissance of Franke Park as we look forward to another 100 years. We are ready to begin the implementation of the master plan with Phase 1, which includes a new entrance into the park from Goshen Road, a new multi-use rentable pavilion and other upgrades.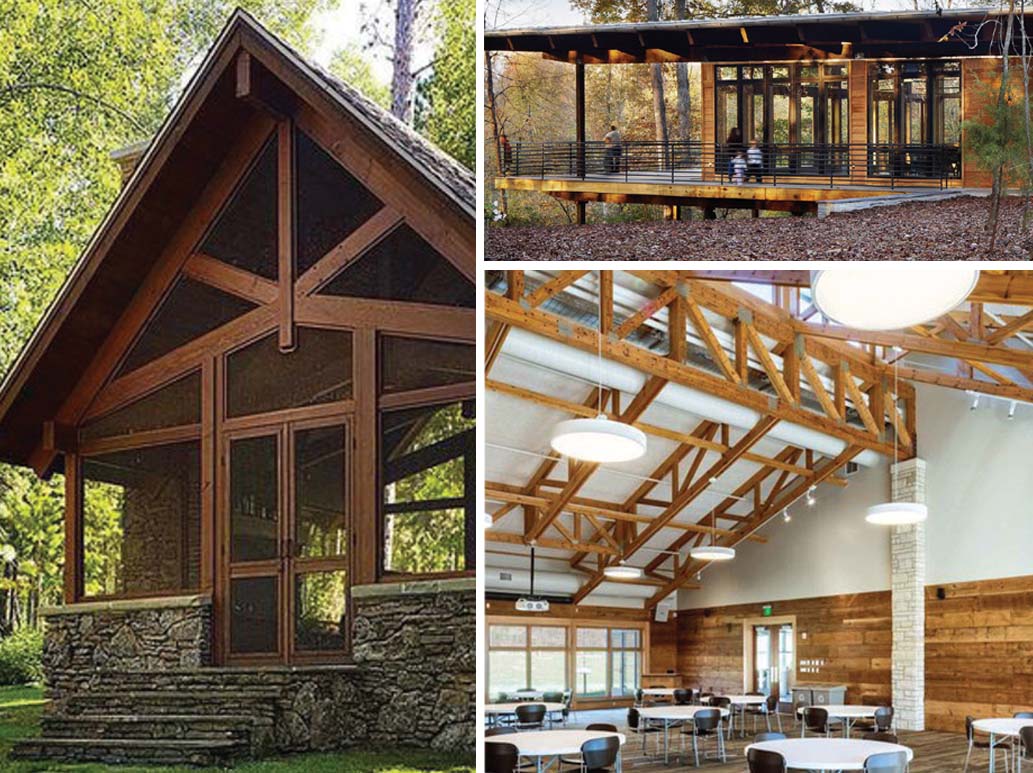 Lindenwood Nature Preserve:
is the only Nature Preserve within the city limits of Fort Wayne. It is adjacent to the University of St. Francis and is a beautiful, natural area to take hikes, observe birds and animals and simply feel like you're out in the woods! The protected status of this piece of land prevents it from being used for organized sports or other development. It is kept natural and a haven for man and animals alike!
Kids Crossing:
is a large playground located in Lawton Park and was created in honor of the city's Bicentennial . Structures look like the original fort that our city was named after, and the Park Foundation provides funds to help maintain this unique playground.